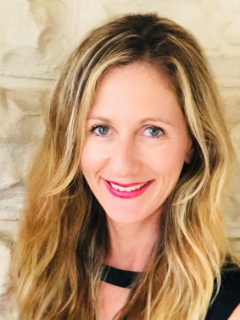 Dr Keri Diamond
Clinical Psychologist and Clinical Neuropsychologist
DCN/MSc, MCP, BPsych, SIRA, MAPS, FCCN
Dr Keri Diamond holds dual qualifications in Clinical Neuropsychology and Clinical Psychology. She has received two Deans Awards for excellence in Clinical Psychology and is a Fellow of the Australian College of Clinical Neuropsychologists. She is also an approved provider of psychological treatment and neuropsychological assessment for the State Insurance Regulatory Authority. She is a Medicare provider.
Keri works as a private practitioner, clinical researcher, lecturer, and clinical supervisor. She has worked in hospital, government, community, and private practice settings with adolescents, adults and older adults struggling with complex psychiatric and neurological difficulties. In her clinical role, she provides therapy predominantly within a cognitive behavioural therapy framework. She also conducts detailed neuropsychological assessments of thinking skills (e.g. memory, attention, executive functions). Her research at the Brain & Mind Centre focuses on developing and implementing non-drug treatments aimed at improving thinking, emotional wellbeing, and general functioning.
Keri's clinical interests are assessing and treating generalised anxiety, panic, social anxiety, phobias, obsessive-compulsive disorder, depression, adjustment to chronic illnesses, adjustment to stressful life events, traumatic brain injury, multiple sclerosis and age-related neurodegenerative disorders.
Keri's evidence-based practice, and warm, empathic, and nurturing manner helps individuals to set and reach their goals.
Keri practices in Woollahra on Mondays and Wednesdays. Face to face consultations and Telehealth consultations are available on these days. Some telehealth consultations are also available on Fridays. Feel free to contact Keri if you would like to discuss anything with her prior to making an appointment. She can be contacted on 1800 466 162 or 0414 641 117 (please leave a message or send a text. Keri will get in touch within 48 hours).